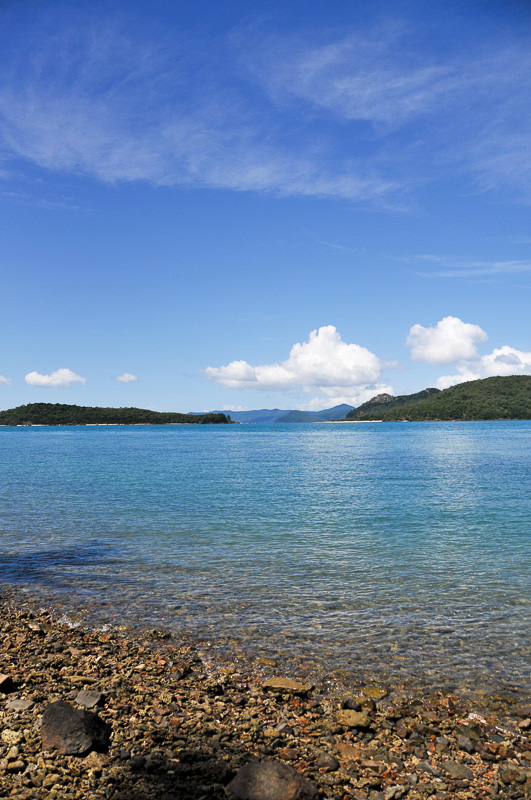 I am so excited about this post. So much excited about it that honestly I have no idea where to start!
I guess I will start with the Hotel itself… Daydream Island Resort is well, for lack of a better description Motel 6 with Hilton Village grounds and Marriott prices on an island. Although you can tell in recent years that they "tried" to update the "ambiance" by installing modern headboards and a new bathroom counter tops, trust me this was not enough to hide the 1960's aura that lingers in those rooms and the distinct feeling that the beds where once laid on by your grandmother on her vacation with her family. And please! please! please! don't get me started on the food. Seriously! For those prices I thought I would get 5 star meals but, well, received Denny's. And don't get me wrong Denny's has it's time and place. (like at 2a.m. after a night of drinking with your buddies or 11am after drinking with your buddies)  But 5 days straight 3 meals a day was not the time.
But that being said, you cannot top the experience that comes on this magical little Island. After traveling by car, plane, bus and ferry (All of them short enough that right when the troops started to get restless we moved to the next mode of transportation.) We were plain out pooped. Kids add a whole new dimension to traveling for sure!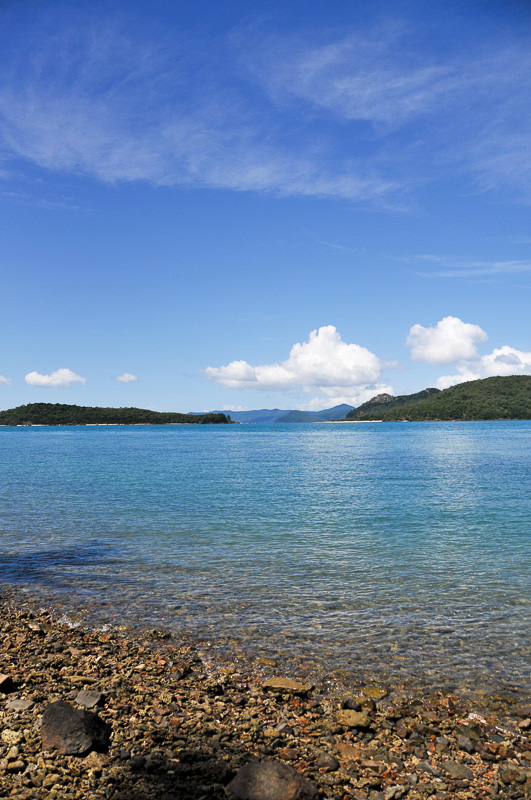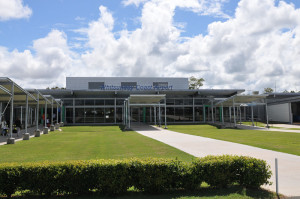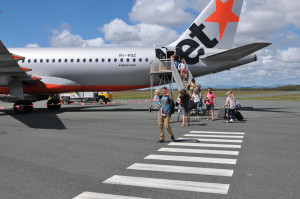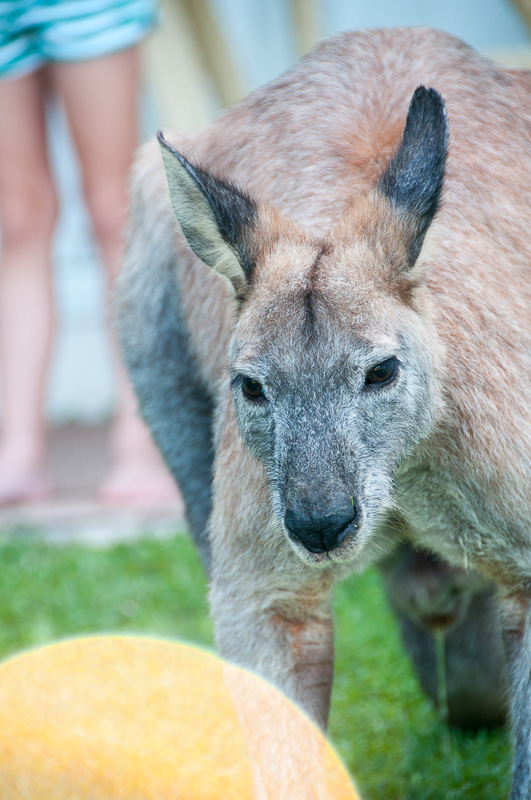 But when we saw our first wallaby freely jumping on the lawns and heard the giddy thrills of laughter bounding from the kids, the hectic day of travel seemed all worth while.
The water is so blue and clear and goes as far as the eye can see only to be broken up with the occasional island.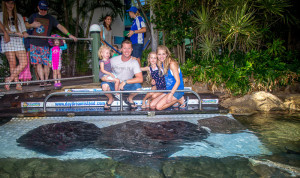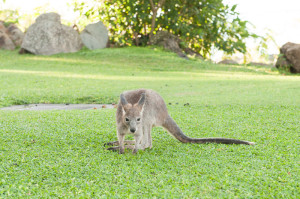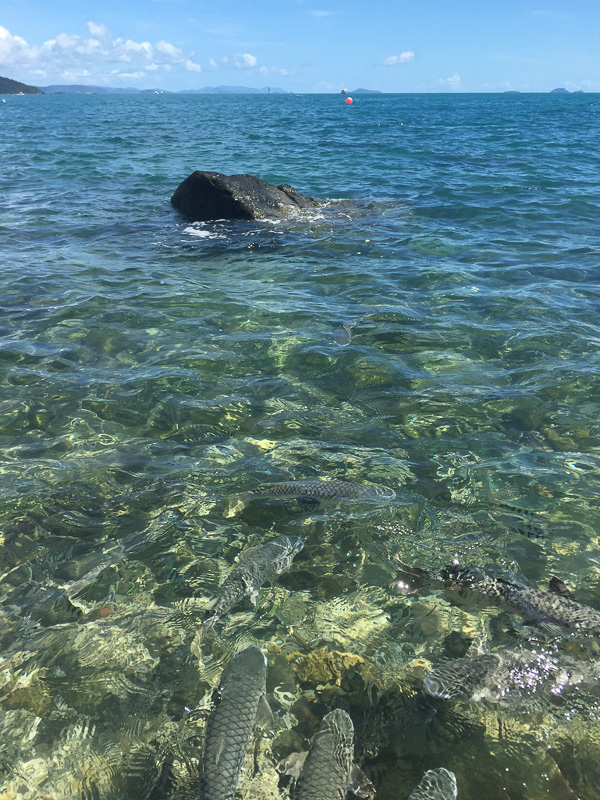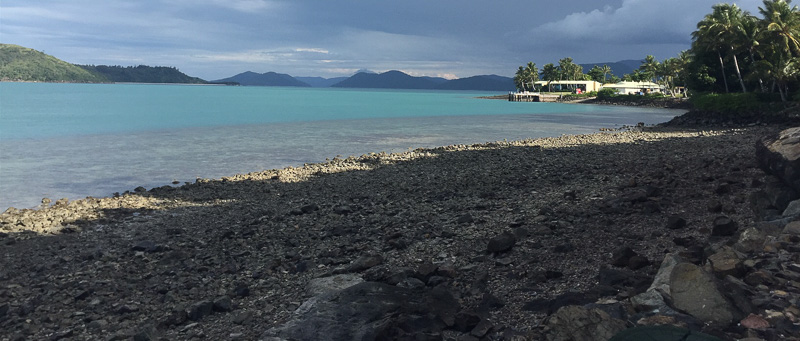 Our days were filled with chasing said wallabies around the grounds, swim pool in the afternoons, and taking advantage of the worlds largest man made reef right there at the hotel. Full of sting rays, sharks and a number of many other fish you'd find at the great barrier reef. My eldest was able to feed adolescent stingrays and had them swim at her feet! While together as a family we fed the fish, held starfish and fed the stingrays as well. I am amazed at how much one person can learn about the ocean on while on vacation. (like did you know that the clown fish aka "nemo" never leaves its home and can have up to 15 "boyfriends" .. can you say fish whore?! Or that if the female dies that the little clown fish line up and who ever is the biggest male turns into the female! no shit!)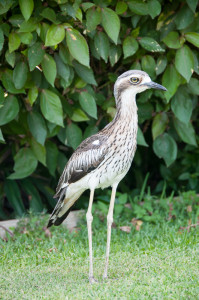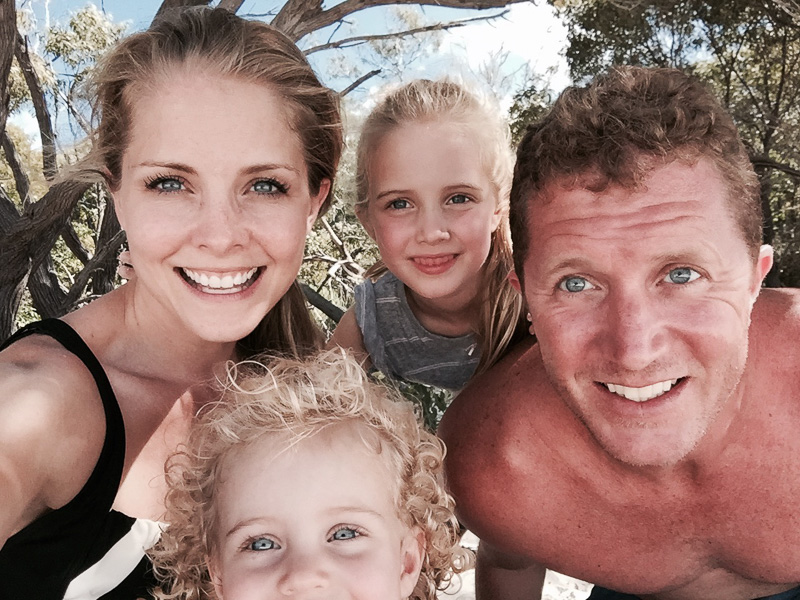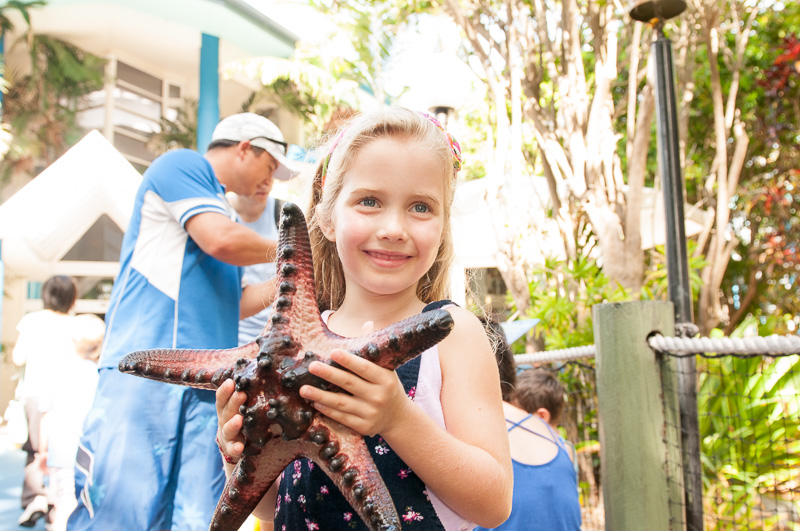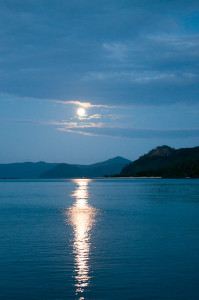 Combine that with a boat rental to our own private island, paddle boarding with turtles swimming below, snorkeling, treasure hunting (aka seashell finding, amazing shells by the way) a short trip to Whitehaven which had some of the most powdery, fluffy sand I have ever felt between my toes and amazing sunsets this trip to the Whitsundays was a trip to remember. Better than Disneyland! Hands down! And much more worth your hard earned dollars.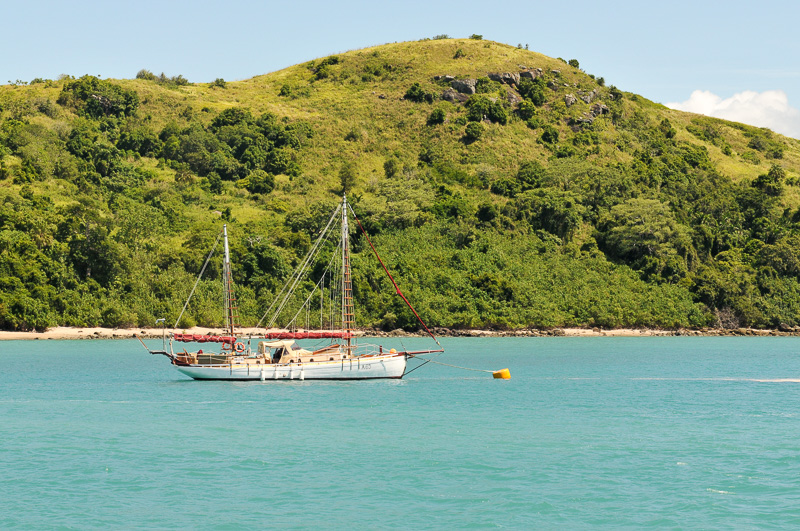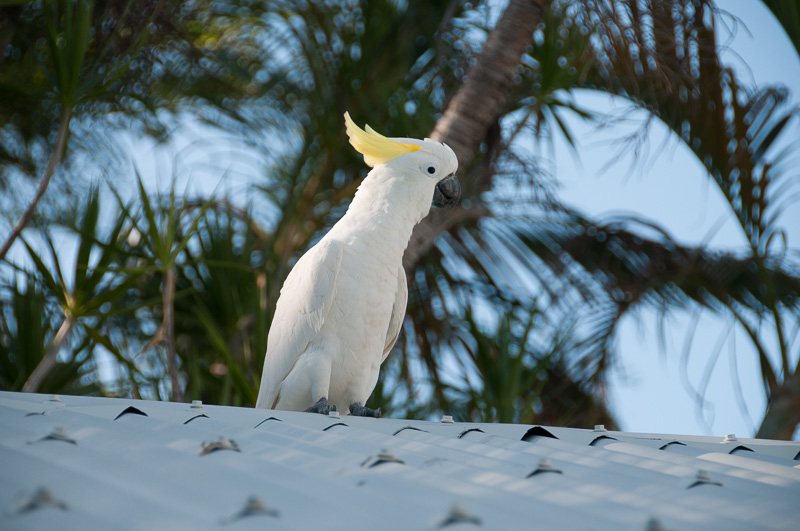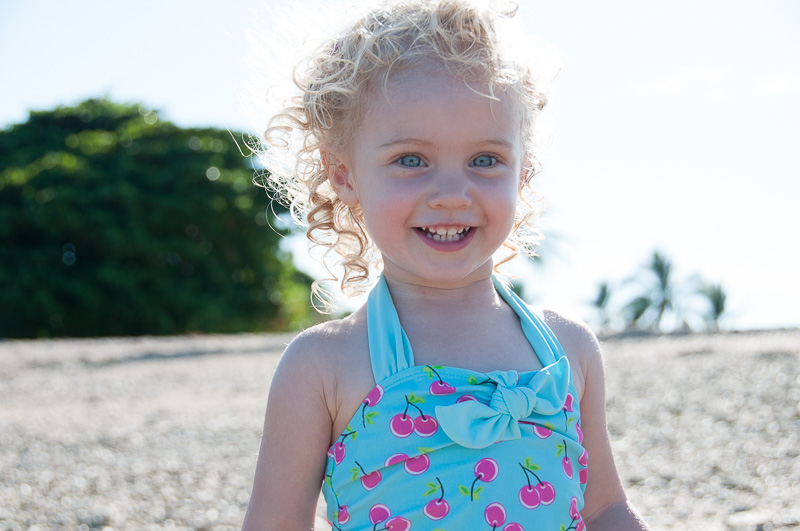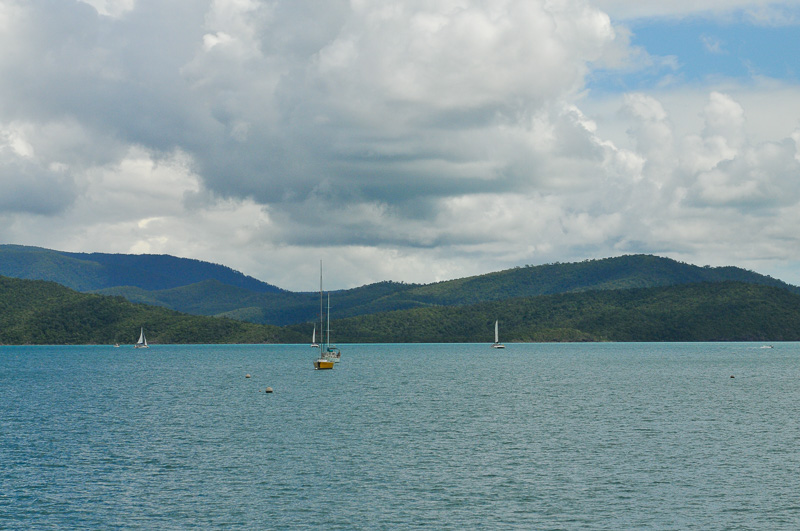 My hopes are to come back one day. Probably when my youngest is old enough to experience all that is their to do. But until then I will dream of Daydream Island!